10 THRILLING DAYS OF ART, MADNESS, AND MURDER!
The most popular film noir festival in the world returns to San Francisco's majestic Castro Theatre for its 14th edition, January 22-31, 2016. Its timely theme, given the threat traditional arts face from the technology revolution and its skyrocketing living costs, is "The Art of Darkness"—a collection of 25 noir-stained films exploring the pressures, pitfalls, paranoia and pain of being an artist in an indifferent and often cruel world. This time the tortured protagonists aren't felons or fall guys, they're writers, painters, dancers, photographers, and musicians.
Some of the best art-flavored classic noirs will screen, including Nicholas Ray's In a Lonely Place and Fritz Lang's Scarlet Street. However, along with the traditional choices, we're including some unexpected selections. "We're expanding the limits of traditional noir to enhance this year's theme," said NOIR CITY producer, host and co-programmer Eddie Muller, "There's always been a dark side to the way The Arts are represented in film, and I thought it would be intriguing to include some unexpected films, like Love Me or Leave Me and Blow-Up, that have trace elements of noir in the way they explore the more treacherous aspects of creativity." Art Director Bill Selby's poster for this year's festival perfectly captures this concept of the innerplay between film noir and The Arts. Discover the story in and behind the NOIR CITY 14 posters from Selby here.
→ CHECK THE PROGRAM GUIDE FOR TIMES, TICKETS, AND PROGRAM NOTES.
Save Money & Time with a NOIR CITY 14 Passport
Secure your spot at NOIR CITY with an all-access NOIR CITY PASSPORT. It grants the bearer entry to all 25 films in this year's program at a discount of $24. Because the separate passport holders' queue allows early admittance to the theatre, you'll be able to grab a prime seat at all the shows—even on opening night. And if that's not enough, there's also the opening-night reception at the Castro Mezzanine, exclusively for passport holders. All this for the incredible price of $120. Best of all, proceeds from the festival help fund the FNF's restoration and preservation efforts year-round. This is your chance to have a smashing time AND preserve a valuable art form. The perfect holiday gift for the film lover in your life. BUY YOURS TODAY!
NOTE Passports are non-transferable. All sales are final. Patrons MUST arrive 20 minutes before showtime to be guaranteed a seat!
Friday, Jan 22
REAR WINDOW 7:30
THE PUBLIC EYE 9:30
Saturday, Jan 23, Matinée
THE DARK CORNER 1:30
CRACK-UP 3:30
Saturday, Jan 23, Evening
THE BITTER STEMS / LOS TALLOS AMARGOS 7:30
GIRL WITH HYACINTHS / FLICKA OCH HYACINTER 9:30
Sunday, Jan 24
DECEPTION 1:30, 6:30
HUMORESQUE 3:50, 8:45
Monday, Jan 25
IN A LONELY PLACE 7:15
THE TWO MRS. CARROLLS 9:15
Tuesday, Jan 26
THE PICTURE OF DORIAN GRAY 7:15
CORRIDOR OF MIRRORS 9:30
Wednesday, Jan 27
Thursday, Jan 28
Friday, Jan 29
Saturday, Jan 30, Matinée
Triple Bill
Saturday, Jan 30,Evening
Sunday, Jan 31
2016 NOIR CITY 14 PHOTOS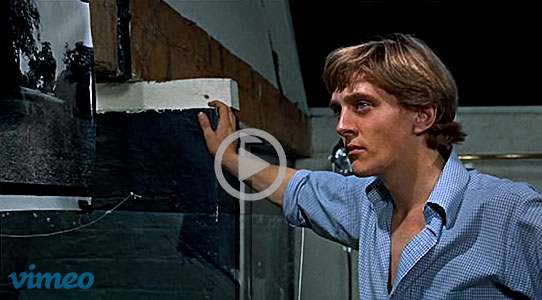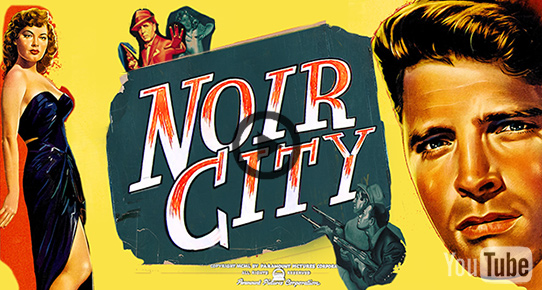 Surround yourself in a miasma of social media darkness: join us on Facebook, Tumblr and Twitter for a complete immersion in the world of film noir through film stills, posters, film clips, brilliant insights, and more. Maybe you'll meet a dangerous stranger along the way.