NOIR CITY returns to its home at the historic Castro Theatre, January 26 - February 4, 2018, for its 16th edition. The 2018 film festival will focus on films noirs from the years 1941-1953. The theme, schedule and final poster for NOIR CITY 16 will be unveiled at NOIR CITY Xmas on December 20 at the Castro. You will be able to pick up passports (full series passes) for the festival that night at the theatre along with official Film Noir Foundation merchandise. Passports and individual tickets will also go on sale that night here at the NOIR CITY festival website.
2017 NOIR CITY 15
10 DAYS OF HEISTS, HOLD-UPS, AND SCHEMES GONE AWRY

The 2017 incarnation of the world's most popular film noir festival returned to the legendary Castro Theatre January 20–29 with 24 exceptional films exploring, in films both suspenseful and comedic, the desperate lengths to which people will go to beat the system and hit the big time. "The Big Knockover" was a veritable history of the heist film, opening with the black-and-white Hollywood classics Criss Cross (1949) and The Asphalt Jungle (1950) and moving through the decades to a stunning closing night double feature of Before The Devil Knows You're Dead (2007) and Victoria (2015). Films in the festival came from the United States, England, Japan, France, Italy, Argentina, and Germany and spanned eight decades of filmmaking.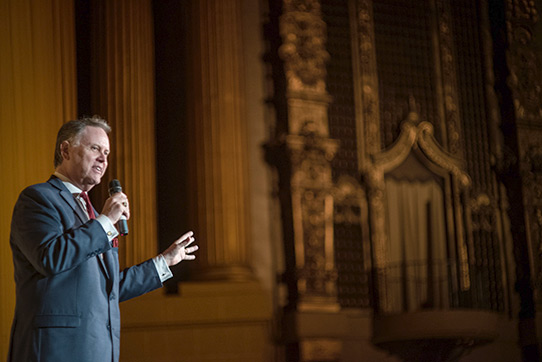 Festival producer, co-programmer and host Eddie Muller clarified that despite the change of pace from previous year's NOIR CITY festivals, "This doesn't mean we've run out of films from the original noir movement. That remains our primary focus, and it is films of that period the Film Noir Foundation is dedicated to rescuing and restoring. But this particular theme—heist films—is much richer when the parameters are expanded to include films from different countries and eras. By making that leap, a more intriguing experience emerges for those loyal patrons who join us for the full ride."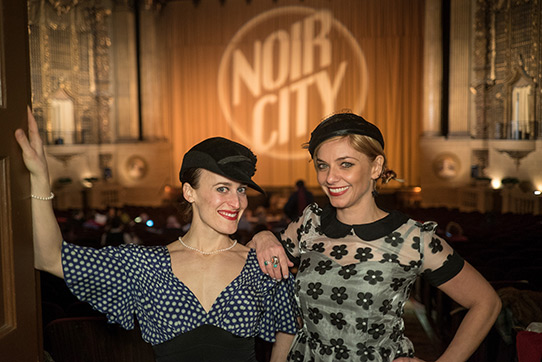 2017 NANCY MYSEL LEGACY GRANT RECIPIENT ANNOUNCED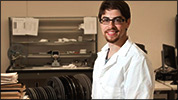 As part of the FNF's dedication to rescuing and restoring films noir, we established The Nancy Mysel Legacy Grant –created in film preservationist Nancy Mysel's honor and funded by the Mysel family. Each year, $5,000 in funding goes to a deserving students involved in cinema restoration. On January 28, at NOIR CITY 15, festival host Eddie Muller announced the recipient of this grant —Robert Anen of NYU's Tisch School of the Arts. An "acceptance" video by Mr. Anen was screened for the San Francisco audience. Read about Robet Anen's lost film discovery in this NY Times article from October 2016: A Lost Snippet of Film History, Found in a Home Movie shot in 1964.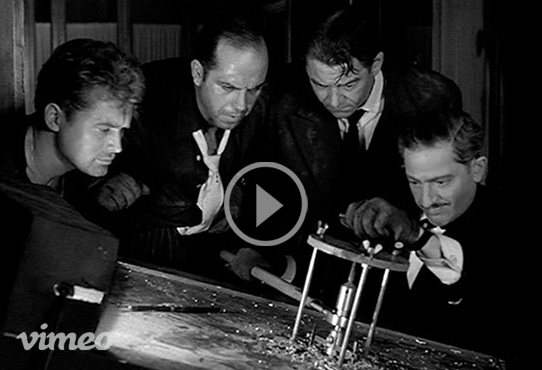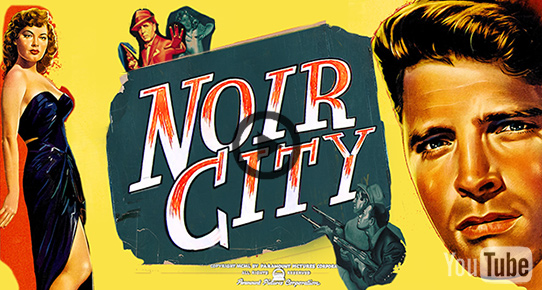 FILM NOIR FOUNDATION VIDEO ARCHIVES
Our Video Archives feature an expanding catalog of noir-related video, ranging from exclusive interviews, to festival guest appearances, to short films inspired by film noir.
LATEST ADD Alan K. Rode's interview with Dan Duryea's son, Richard Duryea, at Los Angeles' historic Union Station following a screening of Too Late for Tears. WATCH.

Surround yourself in a miasma of social media darkness: join us on Facebook, Tumblr and Twitter for a complete immersion in the world of film noir through film stills, posters, film clips, brilliant insights, and more. Maybe you'll meet a dangerous stranger along the way.