NOIR CITY Reveals the Dark Side of Mid-Century America
Think the 1950s were buttoned-down and conservative? Think again.
Dive into NOIR CITY 17 and experience the rush—through a lens, darkly—of a turbulent and transitional time in American history, culture, and cinema. Nothing would ever be the same.
Celebrating its 17th year, NOIR CITY, the largest annual film noir festival in the world, returns once again to the majestic Castro Theatre for a 10-night feast of danger, desire, and despair, January 25-February 3, 2019. Film Noir Foundation prez Eddie Muller will once again lead audiences on a fun and fascinating excursion through "Hollywood's only organic artistic movement."
This year's program extends last year's chronological pairings of "A" and "B" from the 1940s into the 1950s, offering viewers a slate of films that track noir through the declining studio system and into a fresh cinematic landscape where noir was refashioned, both subtly and radically, for a new generation.
"I call it curated time-travel," says Muller. "We start out in the classic era at the peak of the noir movement and with each successive show we move relentlessly toward revolution—a 1960 double bill of Psycho and Breathless, two movies that effectively changed noir, and movies, forever."
As usual, the program features an eclectic mix of established classics and rarely screened obscurities culled exclusively by the FNF from studio vaults and film archives. Opening Night, January 25, will feature the world premiere of our latest 35mm restoration, Trapped—a 1949 noir from short-lived Eagle-Lion Films, starring Lloyd Bridges and scandal-plagued starlet Barbara Payton.
"NOIR CITY remains the only film festival in America in which 100% of the box office proceeds directly go to funding the restoration of films," Muller states. "We are anticipating another fabulous festival, in which murder, betrayal, and deceit bring together people from all over the world to blissfully commune in their shared passion for film noir."
Can't make it to San Francisco for the festival? Don't worry, NOIR CITY will take its show on the road with satellite festivals in Seattle, Hollywood, Austin, Boston, Chicago, Detroit and Washington D.C.
NOIR CITY 17 Passport Now on Sale!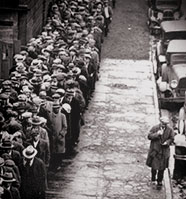 Secure your spot for all the fun with an all-access NOIR CITY 17 PASSPORT for $125—now on sale! This all-access festival pass grants the bearer:
✽ Entry to all films during NOIR CITY 17
✽ Separate passport holders' queue for early admittance to the theater for all shows
✽ Opening night passholders' reception (Castro mezzanine) beginning at 6 pm on Jan. 25
Proceeds from the NOIR CITY festival help fund the FNF's restoration and preservation efforts year-round. This is your chance to have a smashing time AND preserve a valuable art form. The perfect holiday gift for the film lover in your family! → PURCHASE HERE
NOTE Passports are non-transferable. All sales are final. Patrons MUST arrive 20 minutes before showtime to be guaranteed a seat!
Friday, Jan 25
1950
Saturday, Jan 26, Matinée
1951
Saturday, Jan 26, Evening
1952
Sunday, Jan 27
1953
Monday, Jan 28
1954
Tuesday, Jan 29
1955
Wednesday, Jan 30
1956
Thursday, January 31
1957
Friday, Feb 1
1958
Saturday, Feb 2, Matinée
1959
Saturday, Feb 2, Evening
1960
Sunday, Feb 3
1961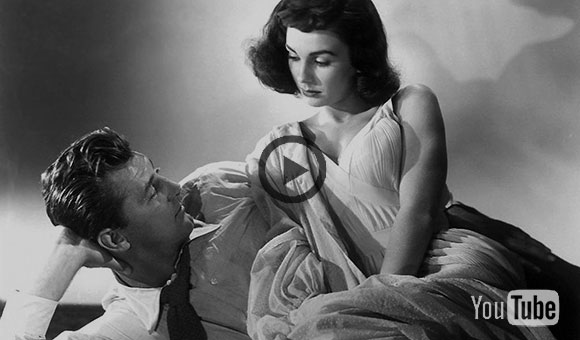 NOIR CITY 17 Accomodation
UPDATE AS OF 1/16/19: Our friends at Beck's Motor Lodge have been offering discounted room rates for NOIR CITY patrons, and festival guests have responded! As of this writing, Saturday, 1/26, is sold out, but some rooms at the motor lodge's regular rate may still be available. Additionally, Opening Night, 1/25, has extremely limited availability.
For the remainder of the festival, though—Sunday, 1/27 through Sunday, 2/3—Beck's continues to offer their discounted room rates for NOIR CITY guests. Rooms with a Queen bed are available for $169 plus tax, and for a room with 2 beds the cost is $189 plus tax.
Located at 2222 Market near the intersection of 15th and Sanchez, Beck's Motor Lodge is walking distance to the Castro Theatre -- and just a short walk from the NOIR CITY-recommended Last Rites bar at 718 14th (at Church). While the exterior of the iconic mid-century motel (built in 1958) hasn't changed much over the years, the interior rooms have all been totally refurbished with new furniture and bathrooms, 32" flat screen televisions, refrigerators, and coffee makers. Parking is still free, as is access to Wi-Fi
Call Beck's Motor Lodge at 415-621-8212 or email them at info@BecksMotorLodge.com to make your reservation. Make sure you tell Beck's you're calling for the NOIR CITY 17 festival rate.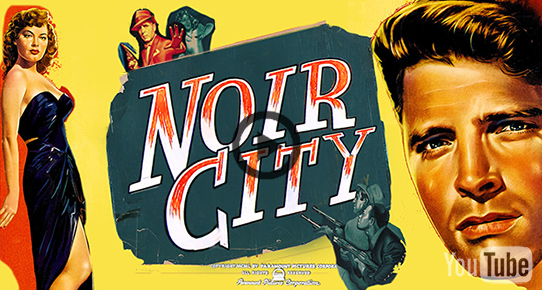 Surround yourself in a miasma of social media darkness: join us on Facebook, Tumblr and Twitter for a complete immersion in the world of film noir through film stills, posters, film clips, brilliant insights, and more. Maybe you'll meet a dangerous stranger along the way.